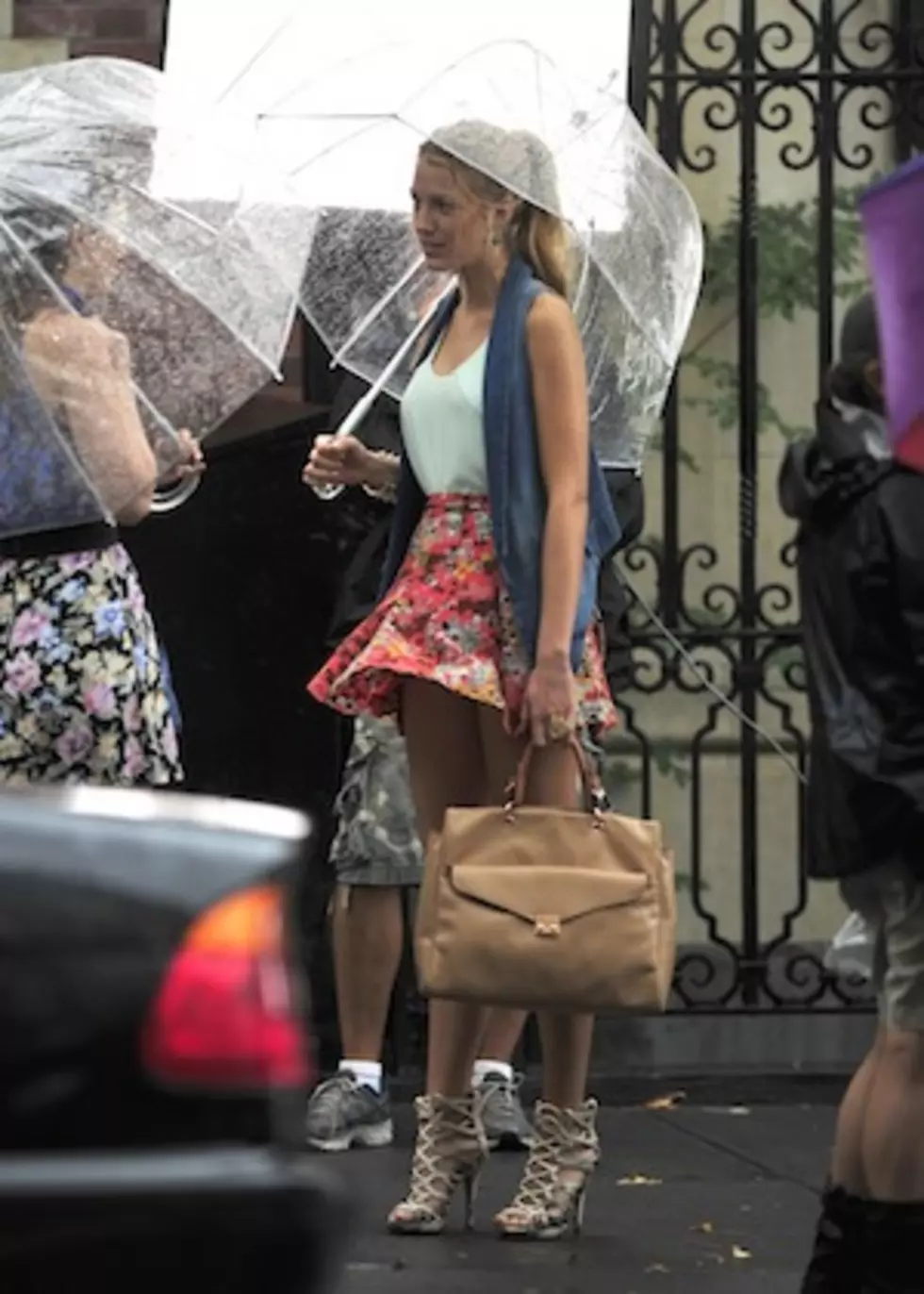 Blake Lively – Celebrity Wardrobe Malfunctions
Pacific Coast News
Blake Lively was filming the now defunct teen drama 'Gossip Girl' in New York City back in 2010 when the horny wind that stalks so many actresses struck again, giving us an upshot pic without having to do all the work of an upshot.
Chilling alongside Leighton Meester (whose skirt was too tight for the wind to loosen), Lively was snapped with the breeze playing chicken with hem of her short and flouncy skirt.
Thankfully for her (and future hubs Ryan Reynolds), this is as far as things got before the skirt realized it should probably behave itself, lest its picture end up on the news -- or under the mattress of a teenage boy.