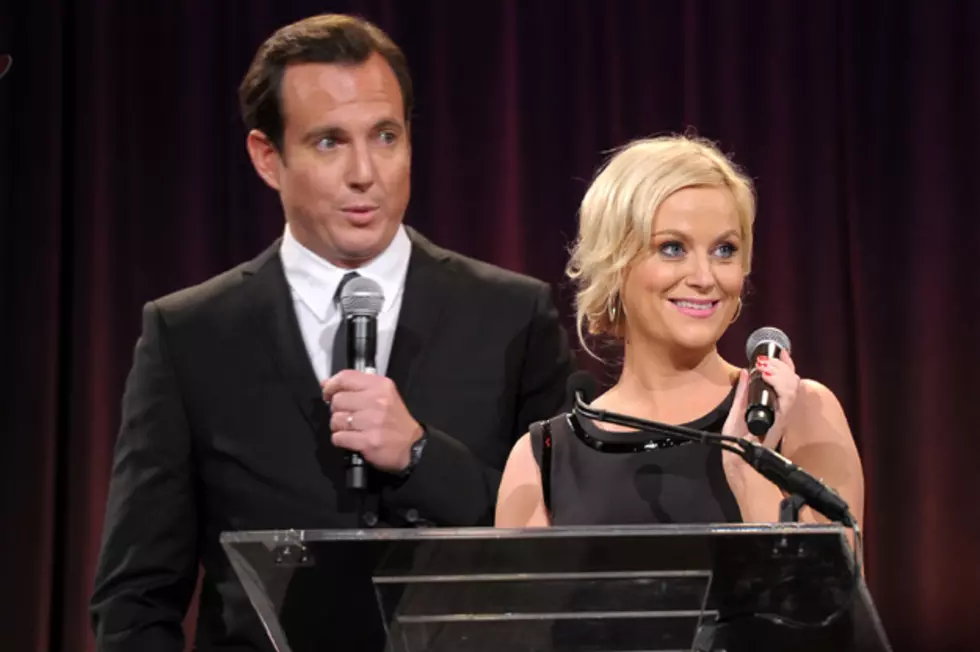 Amy Poehler + Will Arnett Have Separated
Sad news from the world of comedy today: 'Parks and Recreation' star Amy Poehler and her husband of nine years, 'Up All Night' actor Will Arnett, have split.
Their rep confirmed the news to People, and a source calls the separation "very amicable." Hopefully that means they'll be able to continue co-parenting their two young sons in peace.
The couple met through mutual friends back in 2000, and Arnett once said that he initially had a "talent crush" on his wife. "The first time I saw her onstage, I said, 'I'm gonna marry that girl,'" he recalled of Poehler, a celebrated improv comedienne and 'Saturday Night Live' alum.
And she was equally smitten. "He makes me feel very safe," she said in 2005. "You can have a lot of adventures if you have someone by your side."
Both are Emmy nominees this year -- Poehler is up for Outstanding Lead Actress in a Comedy Series and Outstanding Writing for a Comedy Series honors, both for 'Parks and Recreation,' while Arnett is nominated for an Outstanding Guest Actor in a Comedy Series trophy for his role as Devon Banks on '30 Rock.'