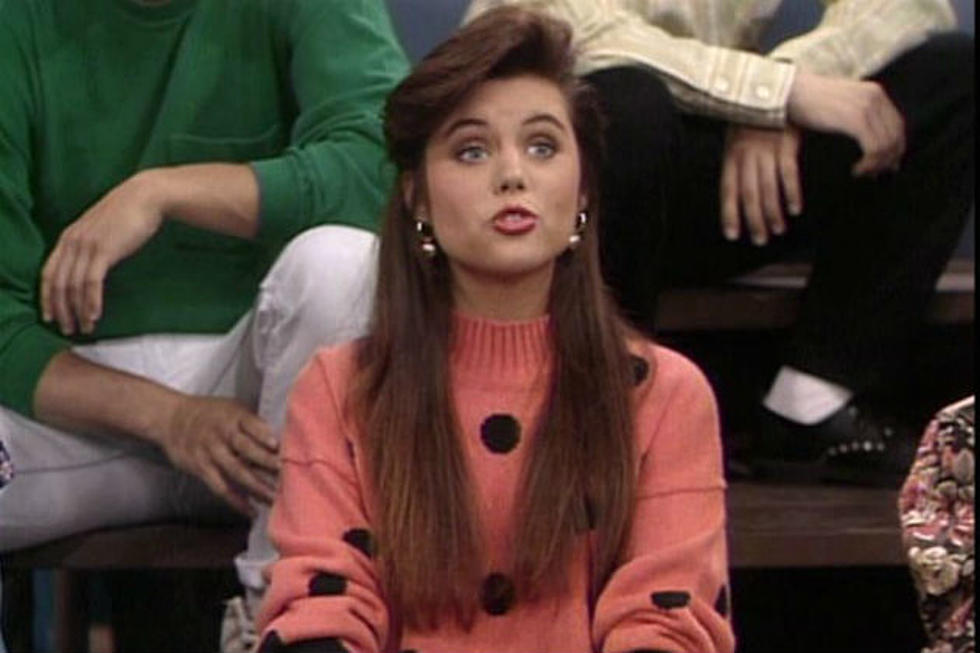 Then + Now: Tiffani Thiessen from 'Saved by the Bell'
ABC
She played beautiful cheerleader and Zack Morris love-interest Kelly Kapowski on the hit '90s series 'Saved by the Bell,' but what's Tiffani Thiessen been up to since then?
Then:
Tiffani Thiessen (then known as Tiffani Amber Thiessen) played total babe Kelly Kapowski on 'Saved by the Bell,' and her character went on to star in 'Saved by the Bell: The College Years' before she went off to marry Zack (Mark-Paul Gosselaar) in a TV wedding special in 1994.
Following that, Thiessen starred on 'Beverly Hills 90210' and in a string of made-for-TV movies for Lifetime, including the memorable 'She Fought Alone' alongside her '90210' co-star Brian Austin Green.
Now:
Thiessen appeared on eight episodes of the short-lived series 'Two Guys, a Girl, and a Pizza Place' before moving on to star in another short-lived series, 'Fastlane,' with Peter Facinelli. She also had parts on 'Good Morning Miami' and 'What About Brian,' seemingly only appearing in shows that were doomed to fail.
But in 2009, her luck changed when she signed on to star in the USA series 'White Collar,' where she's been a series regular for the last four years.