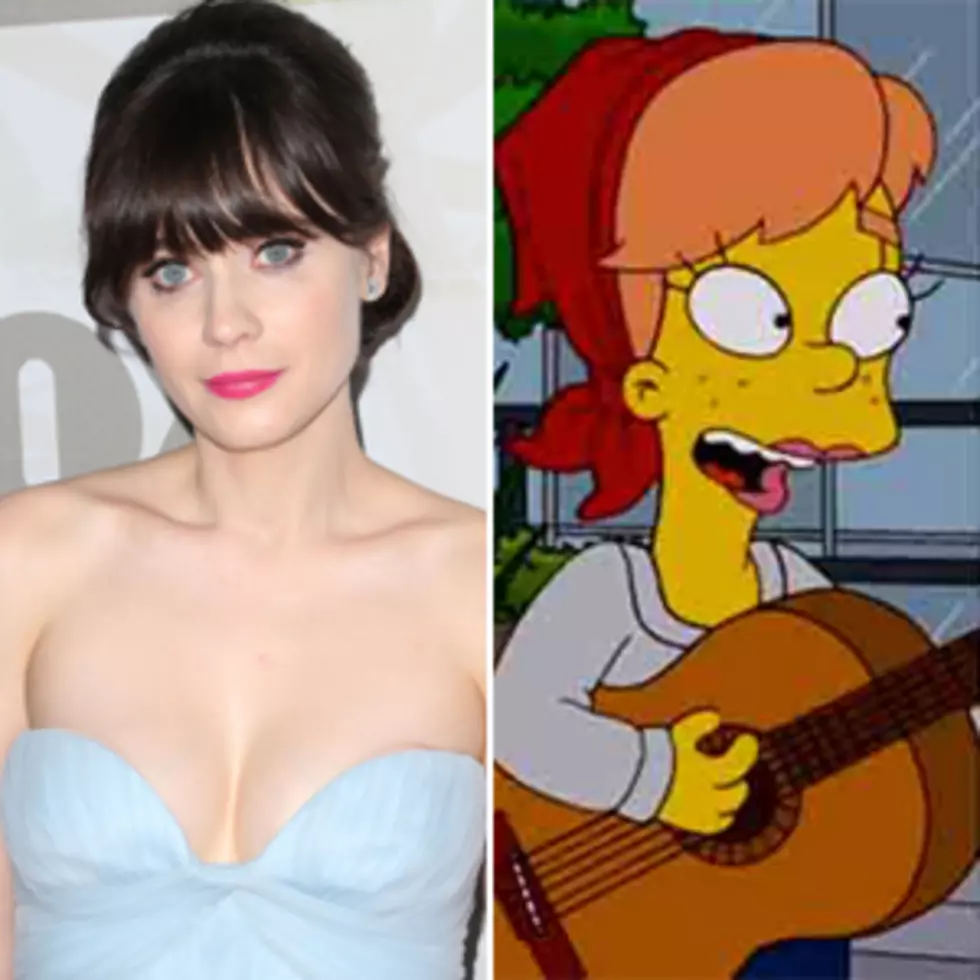 Zooey Deschanel – Celebrity Cameos on 'The Simpsons'
Frederick M. Brown, Getty Images / FOX
Zooey Deschanel guest-voiced as Mary Spuckler in 'Moonshine River,' the season 24 premiere. Mary was one of Bart's many girlfriends, and when he realizes that none of his relationships last very long, he travels to New York (where she's since moved) to see her and get some insight.
The two realize they really do like each other, but Mary's overbearing father Cletus gets in the way. Cletus orders Mary to go back to Springfield with him, but she and Bart run away together and eventually share their first kiss.
A quintessential Zooey Deschanel love story, no?
Watch Zooey Deschanel's Cameo on 'The Simpsons'