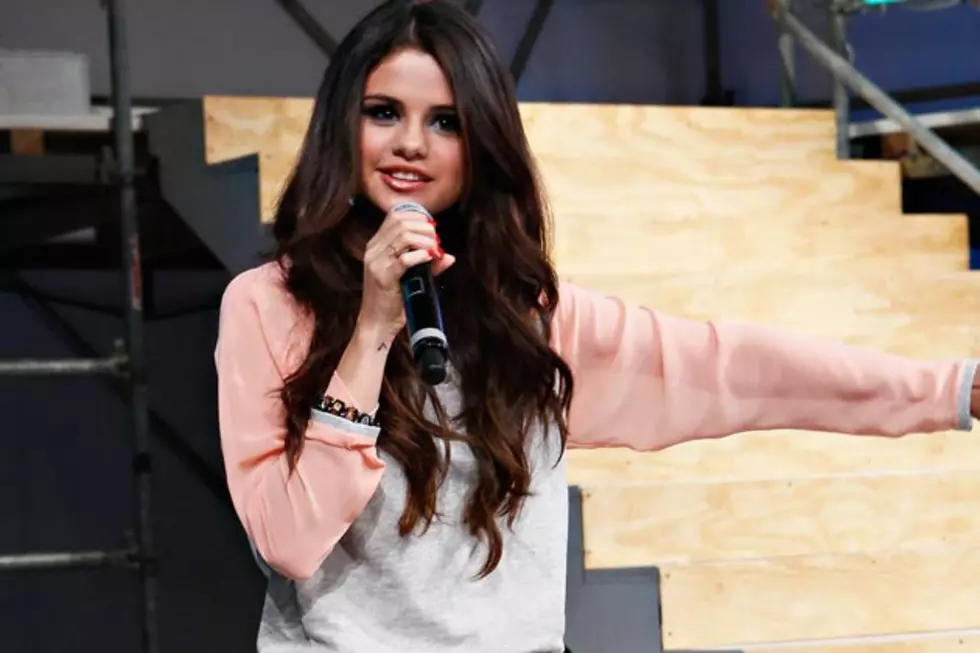 Selena Gomez Style Breakdown: What's Right, What's Wrong, and How to Fix It
Cindy Ord, Getty Images
Selena Gomez is just 20 years old, but she's already established herself as a fashionista. We won't go as far as to award her icon status just yet, but she's getting there.
That said, she's had her share of stumbles along the way.
She always looks gorgeous, wears the hottest designers, embraces color and often plays with her hair length, color and texture, which is like an added accessory. She switches things up, wearing short and long dresses with equal flair.
But she also has a chronic style flaw: She frequently dresses older than she is. Her BFF Taylor Swift once had the same penchant, but youthful doesn't mean you have to be sloppy.
Here's an example of Gomez looking polished but too mature, thanks to a knee-length black Dolce & Gabbana dress with gold brocade.
She hits the mark here in the shiny, royal purple Reem Acra mini that she wore to the movie premiere of her ex-boyfriend Justin Bieber's concert film.
What's Right:
Gomez dazzled at the February 2013 premiere of her against-type film 'Spring Breakers' in France. She wore a bright blue Gucci mini dress that was perfect for a party and for showing off her shapely legs. There's a tiny bit of sideboob, but it wasn't trashy. The color popped and the scale-like construction is fashion-forward.
This hot pink DSquared mini is a gorgeous compliment to her tawny skin. Its flirty hem and polished shape allow her to be young but not too teenybopperish.
This one-shouldered, powder pink Paule Ka dress is another example of Gomez looking young, fun and pulled-together. She's never mall'ish or sloppy. This petal hue also pairs beautiful with her sunkissed skin.
But Gomez does do casual. When she goes that route, she does it right. Skinny jeans, a flannel, a slouchy beanie and kicks are a twentysomething's uniform -- and she pulls them off flawlessly. She reps the NEO brand, and it's easy to see why the powers-that-be at Adidas chose her for this diffusion line.
While minis and short hems are her friends, Gomez doesn't refrain from flowing gowns. This silver Dolce & Gabbana dress plays up her curves while remaining young and fresh. Check out her Old Hollywood updo, too.
Her gold J. Mendel Grammy dress did the same.
This heather-hued Marchesa dress looks like a darling confection. Well, from the front anyway.
What's Wrong:
The back of the same gown nearly ruined the whole thing.
Despite a crisp white blazer and leather leggings, Gomez looks like she's 30 here. Maybe it's the too-big hair.
Gomez donned menswear at a 'Spring Breakers' premiere. The golden element added a femme touch, but the squared-off shoulders were too severe.
Oh, and the see-through back is confounding. Why not just show skin instead of installing a mesh panel?
We don't dislike this pale pink peplum dress by Giambattista Valli. It's pretty. But it's a bit old for Gomez.
At the 2013 Golden Globes, she killed her gold Atelier Versace party dress with that rat's nest hair. She needed a sleek, straight 'do. The heels are a snoozefest, too.
How to Fix It:
Gomez pretty much knows what to do on the red carpet. Her black Dolce & Gabbana from the Snowflake Ball for UNICEF in 2012 was winter-appropriate and classic.
The singer/actress looked edgy and sexy in a sheer black Julien McDonald dress at the 2011 VMAs. We'd have ditched the train, but with or without, looks like this are a winner.
Gomez is best-served by sticking with her favorite designers (like Versace) and by continuing to wear short hems -- like she did with this white frock.
She is also rather wise with her gowns, like this blush-hued Atelier Versace with a sweetheart neckline. She can do short, long, black or bright colors. As long as she sticks to what's in her wheelhouse, she'll remain a style ace on her way to icon status.