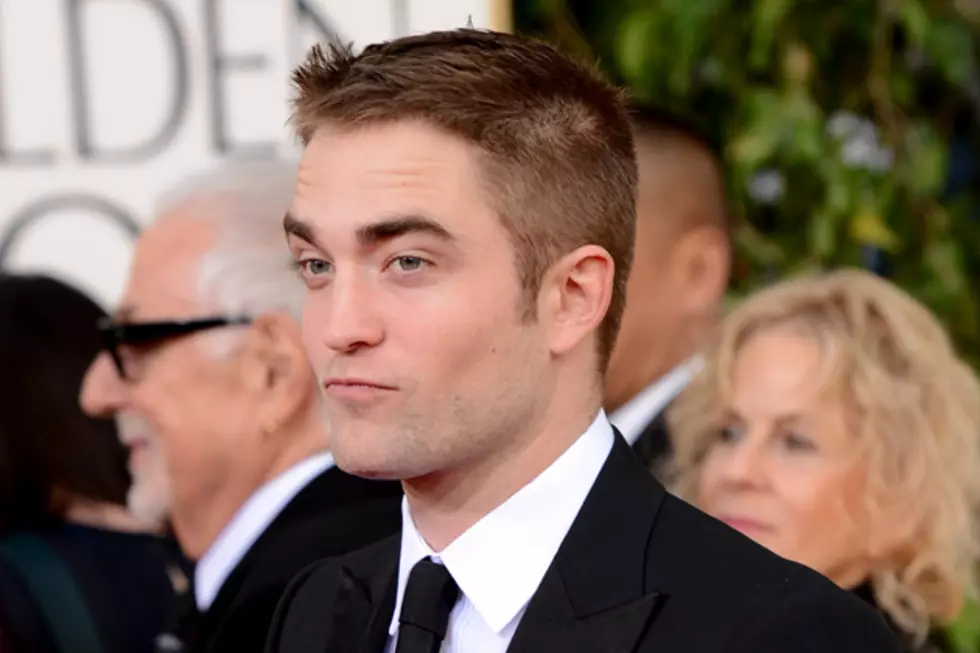 Robert Pattinson Steps Out With New Mystery Girl
Jason Merritt, Getty Images
Sorry, Robsten shippers. It looks like Robert Pattinson is moving on from Kristen Stewart!
The 'Cosmopolis' actor was spotted cozying up to a cute brunette at a party on Saturday night (Sept. 21).
Radar Online reports that Pattinson was getting pretty friendly at Shoshanna Bush's birthday bash in Los Angeles, held at the home of megaproducer Allen Loeb.
An eyewitness said, "Rob and the brunette turned up around midnight. They were cute together. At one point, he was talking to someone and she wandered over and grabbed his hand and pulled him to over to near the pool. Their hands were all over each other!" Cute!
So what's the lady like? Sources report that the gal is a complete doll -- and not the L.A. type, either. "She's really sweet and [has a] girl next door vibe," a spy said, adding, "Rob is actually really nice and humble. They're a perfect match!"
Still, this gal shall remain a "mystery girl" for the time being ... because none of the sources managed to catch her name. And considering the hot and cold history Pattinson and Stewart share, she may not want to get too comfortable, lest his former love and 'Twilight' co-star swoop back in!