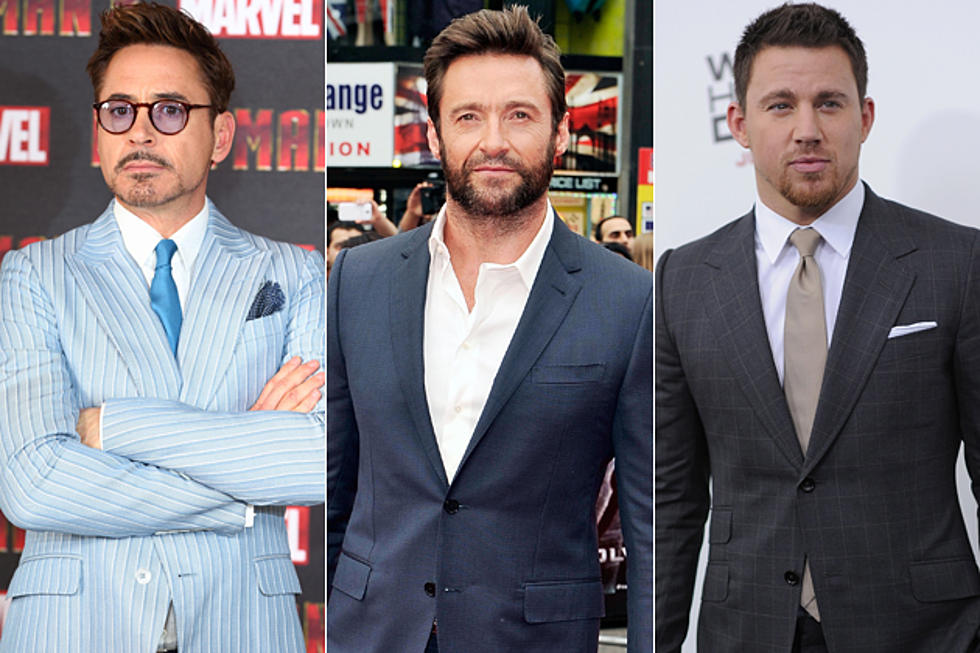 Robert Downey Jr., Channing Tatum + Hugh Jackman Are Hollywood's Best Paid Actors
Mike Marsland / Gareth Cattermole / Dimitrios Kambouris, Getty Images
Things are going well for the super-heroic hunks of Hollywood, with 'Iron Man' portrayer Robert Downey Jr., White House savior Channing Tatum and Wolverine himself -- Hugh Jackman -- landing the top three spots on the list of Tinseltown's highest paid actors.
Forbes tallied up earnings between June 2012 and June 2013 and found that RDJ came out on top at $75 million -- which, when you remember he starred in six big-budget blockbusters that each made $500 million, with 'The Avengers' and 'Iron Man 3' earning over $1 billion -- shouldn't come as any surprise.
Meanwhile, the current Sexiest Man Alive (admit it, you'd let him Channing all over your Tatum) came in at No. 2 with earnings of $60 million, largely because he helped fund 'Magic Mike' and thus pocketed a big chunk of the movie's $167 million box office take.
Hugh Jackman rounded out the top three, bringing in $55 million for his work as Wolverine and in 'Les Miserables,' the latter of which earned him his first Academy Award nomination and his first Golden Globe win.
Here's the whole list of Hollywood's top male earners:
Robert Downey Jr., $75 million

Channing Tatum, $60 million

Hugh Jackman, $55 million

Mark Wahlberg, $52 million
Dwayne "The Rock" Johnson, $46 million

Leonardo DiCaprio, $39 million

Adam Sandler, $37 million

Tom Cruise, $35 million

Denzel Washington, $33 million

Liam Neeson, $32 million