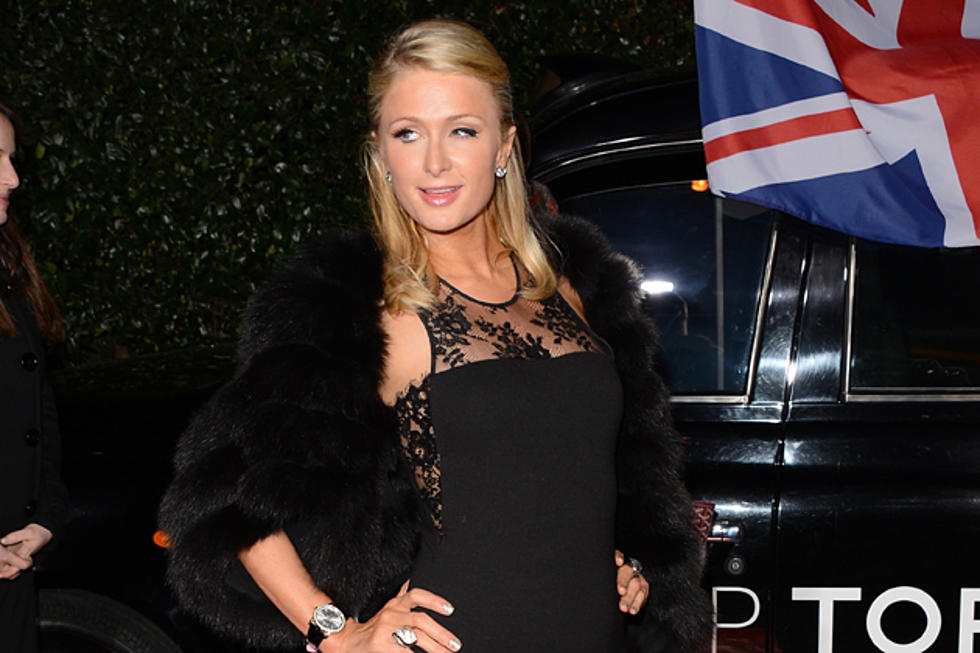 Paris Hilton Celebrates Her Birthday – On the Floor
Jason Merritt, Getty Images
Paris Hilton, determined at 32 to look like she's going on 17 with a fake ID, partied on her birthday with her 21-year-old boyfriend (and possible fiance). And also with her parents.
Oh, and she spent a little time on the floor. Classy!
The heirhead celebrated her 32nd year cursing the planet with her vapidity the same way she always does: partying, this time in Lake Tahoe. She sported a sparkly dress that we're pretty sure was actually a shirt, stockings with garters and very little shame on Saturday night (Feb. 16).
She spent the night -- again, in front of her parents -- grinding on model boyfriend River Viiperi, who later had to lift her up after she sat down on the stage to take photos with fans. Because getting up in a skirt that short simply can't be done alone, lest everyone get their very own Happy Birthday upskirt candids.
Initially, reports indicated she was literally falling-down drunk, but her people tell us that wasn't the case. And since they were nice enough to get in touch, we'll take their word for it. (After the debacle that was 'House of Wax,' hasn't she suffered enough embarrassment?)