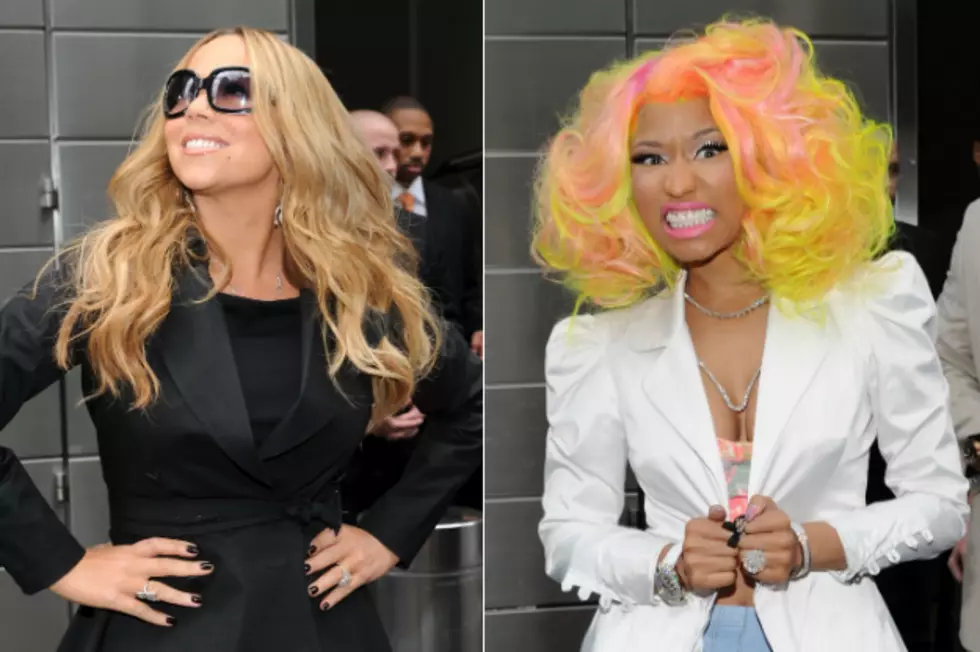 Mariah Carey + Nicki Minaj Are Already Making 'American Idol' More Interesting
The next season of the waning talent search show 'American Idol' began taping on Sunday, and after working their way down a long list of possible judges, the producers ended up with a panel that seems to include one too many divas -- and we can only hope the fireworks make it to air.
Past hotness Mariah Carey, who was the first panelist confirmed and reportedly hung up on 'AI' producers when they called to tell her new hotness Nicki Minaj was also going to be a judge, got the show's production off to a roaring start.
According to TMZ, when Minaj was critiquing a contestant, Carey interrupted -- not once, but several times. Not to be upstaged, every time Nicki was cut off, the rainbow-haired "singer" (seriously, what is she?) fought back by talking over Mariah rather loudly.
"These girls just don't like each other," a source said of the sparring pop princesses, who've tried to hide their disdain for each other to no avail.
Of course the official word is that these accounts are overblown and the ladies love each other and spend their days singing 'Kumbaya' and eating s'mores together like besties. But it seems things were bad enough that Mariah felt it necessary to call a truce with Nicki, so something was clearly going on.
Patching things up may not have been such a great idea, though. After losing the real star power on the panel, we're thinking some hairpiece-pulling catfights behind the judges' table is about the only way we're going to stay interested in this show -- so, por favor, let's not relegate the juicy stuff to the cutting-room floor.