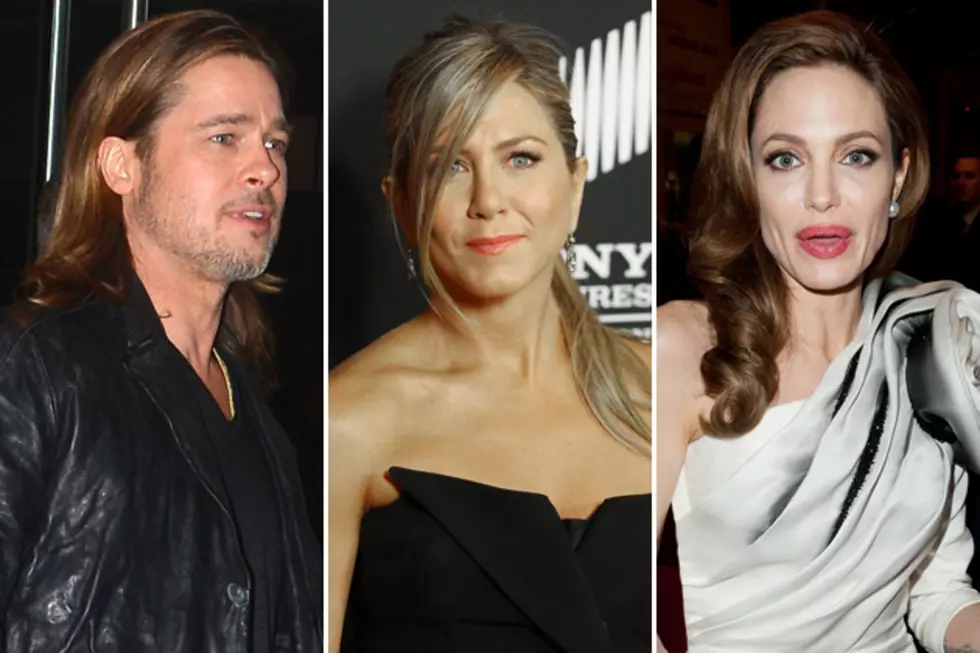 Jennifer Aniston May Have Postponed Her Wedding Because of Brad Pitt + Angelina Jolie
Pacific Coast News (3)
The media apparently lacks the imagination necessary to give Jennifer Aniston any narrative other than "scorned woman."
Following reports that the former 'Friend' is postponing her wedding to Justin Theroux, many are now speculating it's because Brad Pitt and Angelina Jolie are expected to finally tie the knot this summer.
Us Weekly says that Aniston didn't want any sort of perceived competition with Pitt and Jolie's nuptials.
"She does not want her day associated with them," a source said, revealing she initially planned on moving her wedding date earlier. However, Theroux wasn't having it: "Justin got weirded out by all the rushing."
Of course, Aniston could just be too busy to get married right now. Insiders say she hasn't even touched the wedding plans for over a month, and with good reason -- the actress just wrapped filming on the 'Untitled Elmore Leonard Project' and is in the process of redecorating her and Theroux's massive $21 million mansion.
"She has been cranky from this stress," a source admitted. "Justin's never seen her like this."
We're just guessing here, but maybe Aniston is also cranky from people, you know, consistently associating her with the guy she divorced eight years ago.