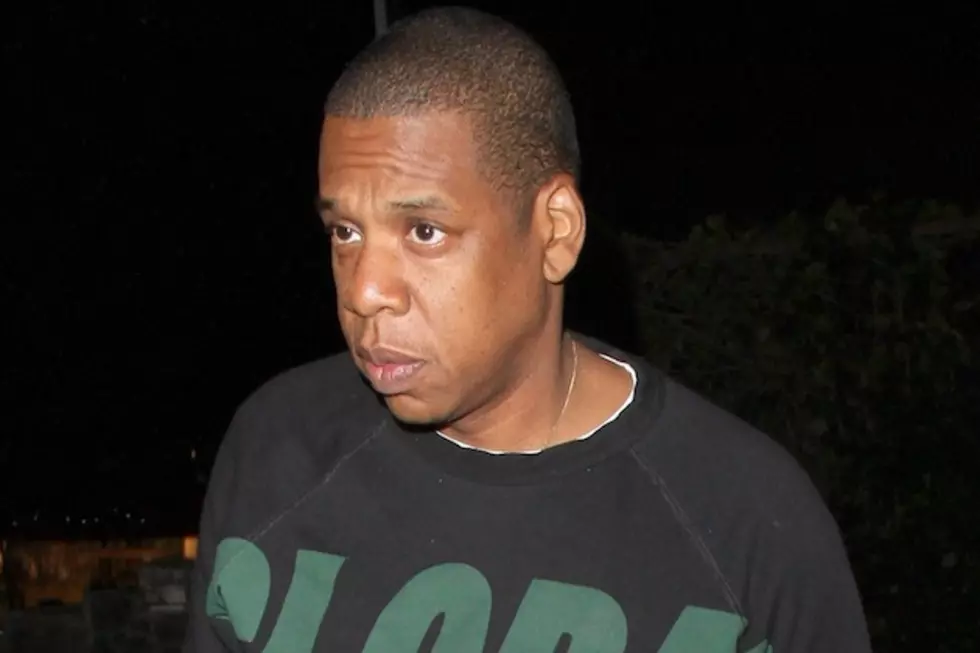 In His Latest Bid for World Domination, Jay-Z Adds 'Sports Agent' to His Resume [VIDEO]
David Tonnessen, Pacific Coast News
Since Jay-Z and wife Beyonce don't have enough on their plates -- what with being Grammy-winning recording artists, singing for presidents, going on tour with Justin Timberlake and being the face of clothing lines -- Jay-Z has now teamed up with a sports agency to represent the best of the best.
We imagine Bey and Mr. Carter's morning ritual starts a little something like this...
BEYONCE: Gee, Hova, what do you want to do tonight?
JAY-Z: The same thing we do every night, B. Plot our next move toward world domination.
Z, who already owns a stake in the Brooklyn Nets NBA team, joined forces with Creative Artists Agency to form Roc Nation Sports, which seeks to obtain and represent "the best and the brightest professional athletes the world has to offer."
"Because of my love of sports," he said, "it was a natural progression to form a company where we can help top athletes in various sports the same way we have been helping artists in the music industry for years."
For its first client, the company has signed Yankees' second baseman Robinson Cano. So when it's time for Cano to renegotiate his contract, Jay-Z and/or his company will be there to help.
"At this point in my career, I am ready to take a more active role in my endeavors both on and off the field," Cano said in a statement on Roc's website. "I am confident that the pairing of Roc Nation Sports and CAA Sports will be essential in helping my short-and-long-term goals."
We're starting to think Beyonce had it all wrong. Girls don't run the world -- Mr. and Mrs. Carter do.