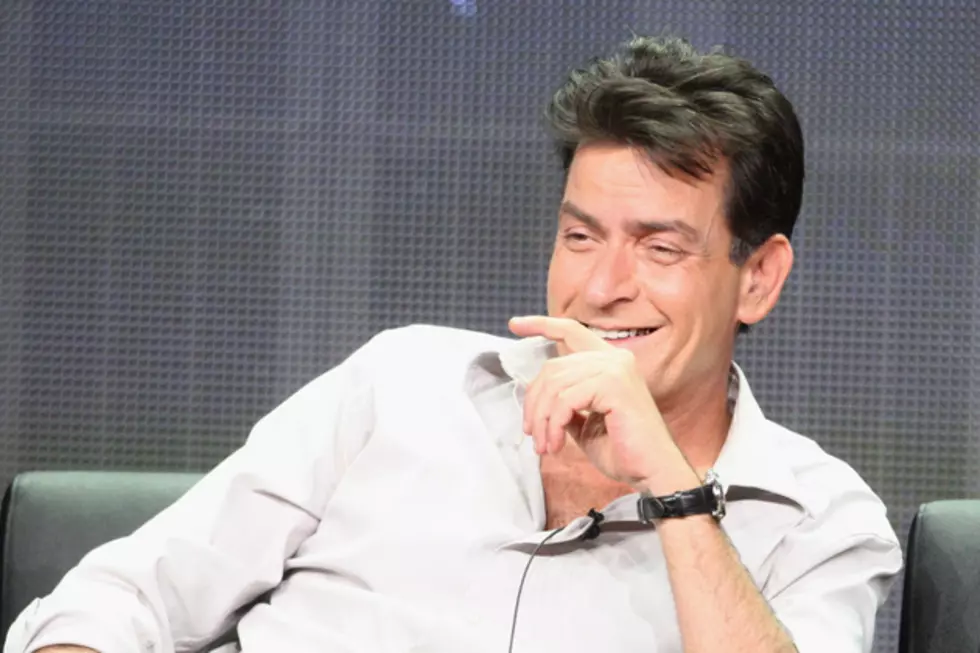 Charlie Sheen Uses Homophobic Slur, Doesn't Understand Speech Impediments [VIDEO]
Frederick M. Brown, Getty Images
Charlie Sheen is probably more famous for running his mouth than he is for 'Platoon,' and he drove that point home further on Friday night (Dec. 28). At the grand opening of the Epic Bar in Cabo San Lucas, the 'Anger Management' star let a homophobic slur rip -- then blamed it on a lisp.
We see what he did there.
Taking the mic onstage to address a roaring crowd that included Slash and Los Angeles mayor Antonio Vallaraigrosa, Sheen chirped, "How we doing? ... Lying bunch of f----- assholes, how we doing?" (Here's a hint: If you want the crowd to like you, don't open by insulting not just them, but an entire oppressed group.)
Sheen later dismissed his eloquence with, "I meant no ill will and intended to hurt no one and I apologize if I offended anyone. I meant to say 'maggot' but I have a lisp." Dude, seriously? That's like saying the Westboro Baptist Church just has a really bad collective stuttering problem.
It's not like anyone wants to make out with him anyway.