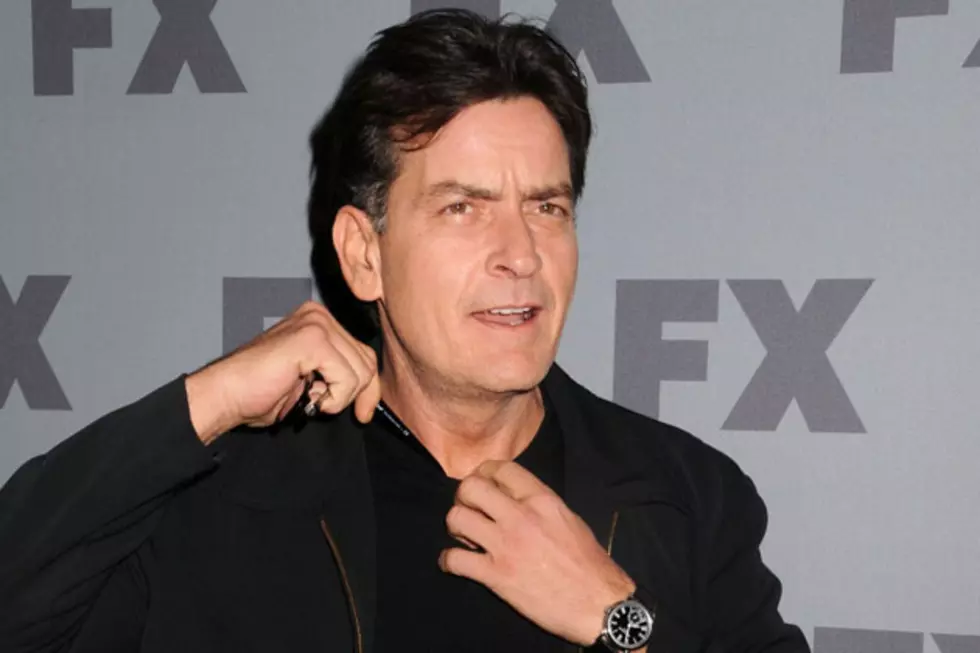 Charlie Sheen Is Now a Grandfather and Thus Officially an Olde Time Warlock
Darla Khazei, PacificCoastNews.com
Charlie Sheen's daughter Cassandra Estevez had her first child yesterday (July 17), meaning that Sheen's tiger blood is successfully running through a third generation. Also that the 47-year-old is now a grandfather.
"It's impossibly a most wondrous day," Sheen, gushed to TMZ about granddaughter Luna. "My bucket list is a thimble!" Callooh! Callay!
The baby news first traveled down the pipe via ex-wife Denise Richards' Twitter account before Sheen himself later teased the news on 'The Late Show With David Letterman,' joking, "Me as a grandfather, Dave . . . I don't know. It's like the world's going to crack in half. It's fabulous. It's just not a title I'm ready to adopt."
Luna was born to parents Cassandra Estevez, 28, and her high school sweetheart, husband Casey Huffman. Sheen had Cassandra with his own high school sweetheart, Paula Profitt, whom he never married. Luna's aunts and uncles are the children Charlie had with ex-wives Richards and Brooke Mueller.
Try building THAT family tree using a basic online template.