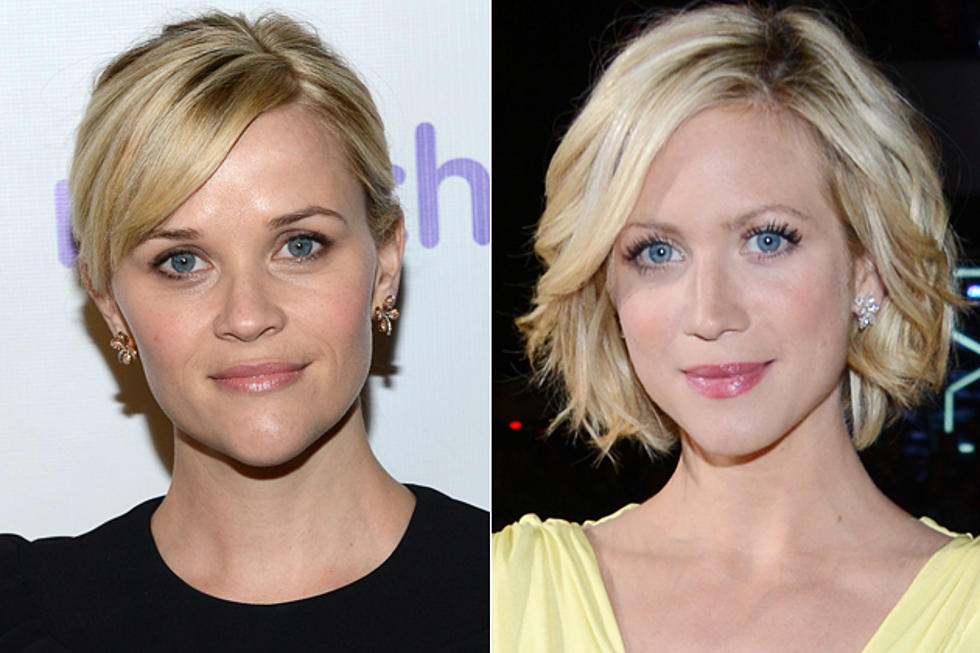 Reese Witherspoon + Brittany Snow – Celebrity Doppelgangers
Michael Buckner / Jason Kempin, Getty Images
Reese Witherspoon and Brittany Snow are two bright-eyed blonde cuties -- just don't make the mistake of getting them mixed up, or Witherspoon might yell at you for not knowing her name.
Reese Witherspoon is one of America's sweethearts, a rep put in jeopardy when she was arrested for sassing a cop. While the 'Legally Blonde' fan favorite's public image was a tad tarnished, the Oscar-winning 'Walk the Line' actress issued a mea culpa will likely have no trouble rebounding. No matter how reminiscent her freak-out was of her role in 'Election.'
Brittany Snow started on the soap opera 'Guiding Light' before segueing into the period show 'American Dreams' and eventually the movie-turned-musical-turned-movie-musical 'Hairspray.' She most recently starred in yet another movie musical, 'Pitch Perfect,' and she's currently filming the flick 'Syrup' alongside Amber Heard and Kellan Lutz.