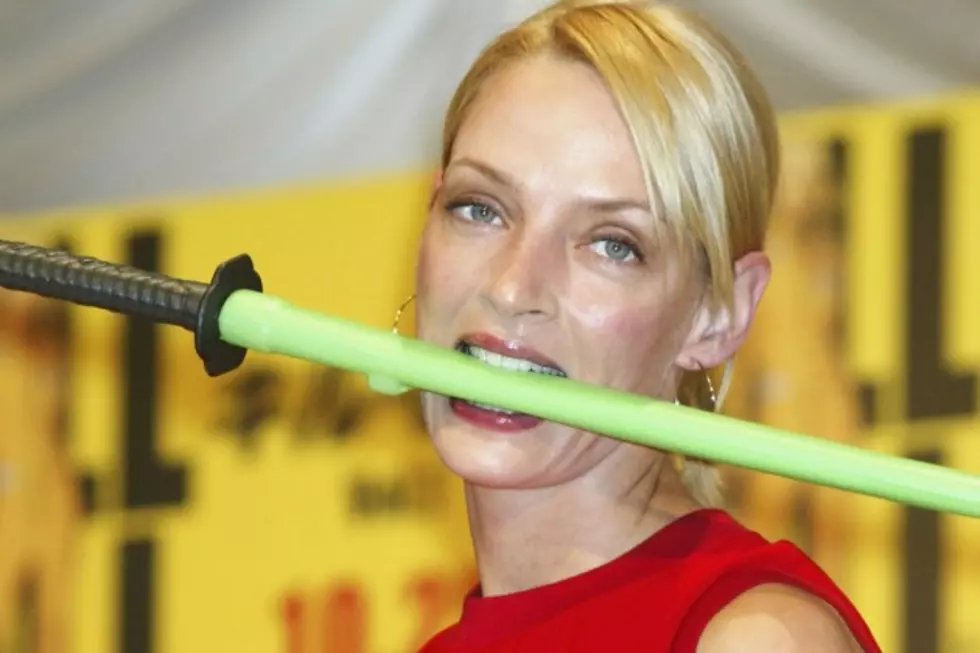 'Kill Bill' Creator Quentin Tarantino Says The Bride May be Back
Koichi Kamoshida, Getty Images
At the end of 2004's Kill Bill 2, The Bride famously (and finally) exacted revenge on the Deadly Viper Assassination Squad leader who'd wronged her, but it seems she still may have a score to settle—or, conversely, someone may have a score to settle with her.
Quentin Tarantino, who created the movie and its precursor, 2003's Kill Bill, told audiences at San Diego Comic-Con this weekend that he's still considering producing a third installment to the series more than a decade after Uma Thurman last played the part of the reformed assassin.
"Never say never, we'll see, when it comes to Kill Bill 3," he said to devoted fans. "Uma would really like to do it, we talk about it every once in a while or so..."
Tarantino explained that he envisioned the next chapter could follow the daughter of Vivica A. Fox's character, Vernita Green. The Bride killed Green off in the first Kill Bill during a violent fight as part of a revenge spree, and Green's daughter infamously saw the whole thing after stepping off the bus at the end of a school day.
"We've got to wait for Vernita's daughter to get old enough to go and kill [The Bride]," Tarantino said. Could this signal the end of the yellow-jumpsuited hero?
Pumped to see the potential return of The Bride? Tell us if you'd be first in line for Kill Bill 3.
See pronounced celeb transformations: