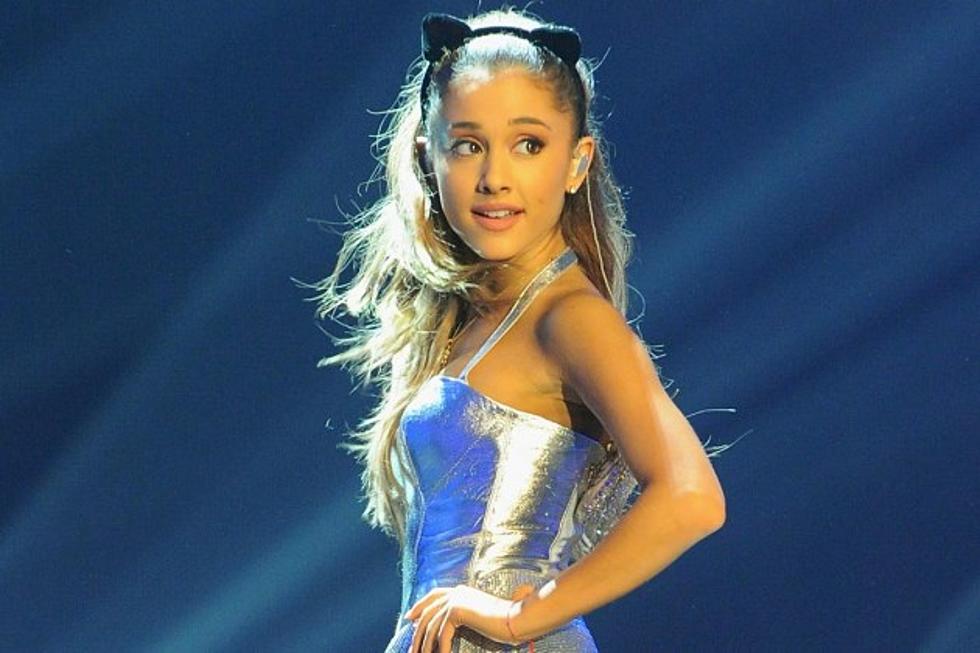 Ariana Grande Dodges the Slammer for Doughnut-Related Crimes
Eamonn M. McCormack, Getty Images
Ariana Grande has escaped charges in the matter Riverside County officials have referred to as "deliberate food tampering," and she'll likely think twice before she engages in further bouts of public food-play.
Billboard reports that while the doughnut shop saw their health rating go down a grade — slipping from a basically-sterile A to an "Ariana Grande Tainted a Doughnut Here" B — they will not press charges against the singer. Her backup dancer and rumored love interest, Ricky Alvarez, will not face charges either.
According to a statement from the Lake Elsinore police (Special Doughnuts Unit), "the owner of Wolfee Donuts declined to press charges against Ms. Grande and this incident was documented to assist the Department of Environmental Health only. Any questions regarding this incident can be directed to the Department of Environmental Health."
The pop star has apologized twice for her actions captured in CCTV footage that surfaced on July 7, which showed Grande kissing Alvarez, attempting to lick the treats left on the counter in front of the two and also saying, "I hate Americans." When her initial apology came off as more of an "I'm sorry you heard me" than "I'm sorry" —and then unsuccessfully tried to shift the dialogue over to childhood obesity in America — Grande followed up with a four-minute-long YouTube post.
"Seeing a video of yourself behaving poorly, that you had no idea was taken, is such a rude awakening that…it's like you don't know what to do. I was so disgusted with myself. I shoved my face in a pillow and wanted to disappear. But instead of that, I'm gonna come forward and own up to what I did, take responsibility," she said in the post.
Now that she's evaded Johnny Law — and learned something in the process, as she claims — Ari's ready for the next chapter in her life. After several days of Twitter silence, Ariana announced her return, and she's been engaging with her fan "babes" all day long. Doughnuts are sweet, but freedom is sweeter.