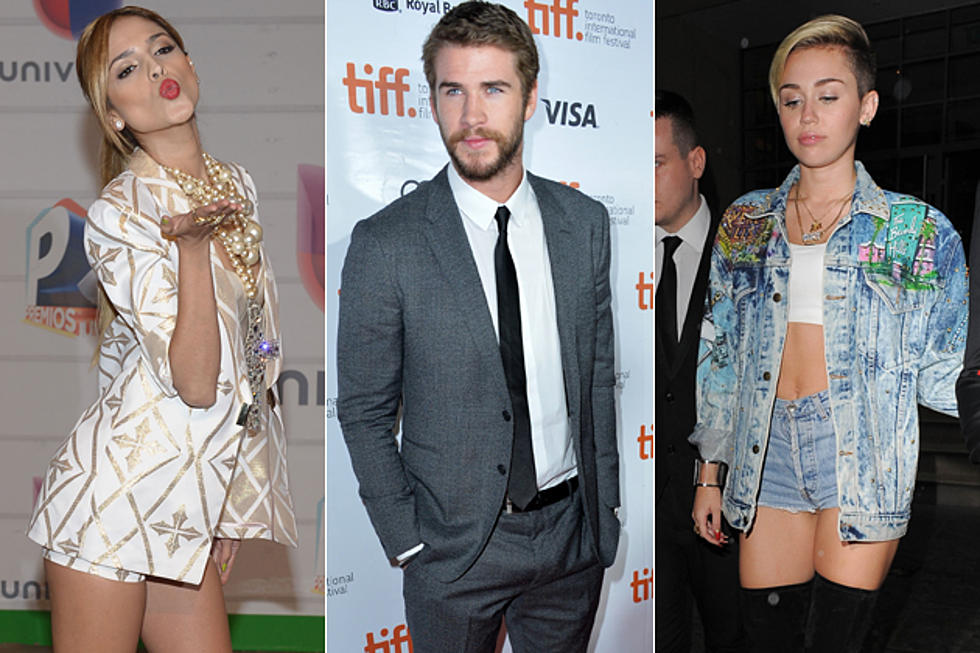 Liam Hemsworth Let Miley Cyrus Keep the Ring Because He's Busy Hooking Up With Eiza Gonzalez
Gustavo Caballero / Alberto E. Rodriguez, Getty Images / Pacific Coast News
So much for any hope of a Miley Cyrus-Liam Hemsworth reunion. The couple, who confirmed that they'd called off their engagement earlier this week, are totally dunzo ... and Hemsworth has already moved on with another lady. And, to the surprise of many, it's not January Jones.
Hemsworth was photographed kissing stunning Mexican actress Eiza Gonzalez. E! Online reports that mere days after meeting Gonzalez in Las Vegas, Hemsworth stopped by her apartment in Los Angeles to drop off a piece of luggage -- and the two locked lips a few minutes later. Spies said she smiled and waved as he left. Hi-yo!
Sources say that Gonzalez broke up with her boyfriend of two years earlier this summer before moving to L.A. to pursue more acting opportunities.
Perhaps Hemsworth's moving along so quickly is part of why he's letting his ex Cyrus keep her engagement ring.
A source told Radar Online that Hemsworth "wants Miley to keep the ring. He wouldn't ask for it back. Liam told Miley to keep it and do with it what she wanted. He told her to keep it as a memento of their love affair."
The insider added, "When Liam bought that ring, he truly believed he would be spending the rest of his life with her. Now he realizes they are both just too young to be ready for such a big commitment."
Or maybe Gonzalez is just a better twerker.