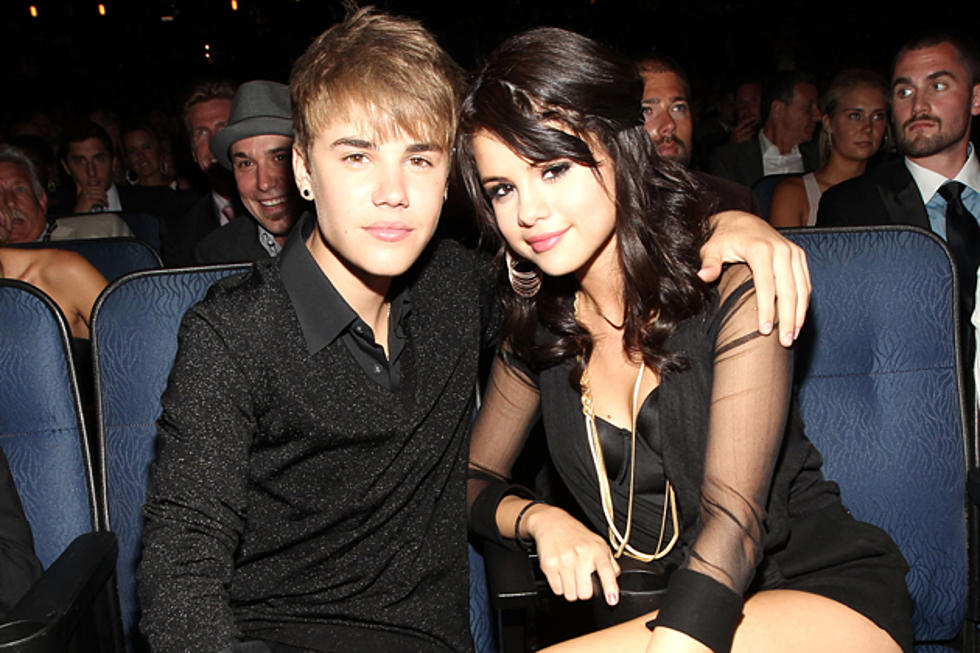 Justin Bieber + Selena Gomez Split as He Wades Into a Sea of Lingerie Models [PHOTO]
Christopher Polk, Getty Images
Beliebers, start your engines. Your boy is single again.
Seems the tween star finally figured out he's Justin Bieber and 18 and able to get lingerie model tail, so there was no point in continuing a relationship with Selena Gomez.
Rumors of the split started to swirl earlier this week when Justin and his scrawny self performed at the Victoria's Secret Fashion Show and was seen openly flirting with a few of the scantily-clad ladies.
Sources told New York Post that during the show's taping and its afterparties, Bieber was "hitting on the girls all day" and "asking for their phone numbers."
Apparently he got one of them, because on Thursday night, the Biebs stepped out with 19-year-old Victoria's Secret model Barbara Palvin to see a production of 'The Lion King' on Broadway.
Selena reportedly broke up with Justin about a week ago, with some insiders mentioning "trust issues." Another told E News on Friday, "Because of their crazy schedules, it was getting harder and harder to maintain a relationship."
Ah, schedules. The scapegoat of all relationships that fall apart for completely different reasons.
Anyway, he's clearly not wasting any time jumping right back into the game. A photo of Justin and Barbara (below) popped up on Twitter, and as ridiculous as he looks, he better be damned glad he's rich and famous or a girl like that would just giggle at his silly advances before making fun of him with her friends later on.
That said, sources tell TMZ he hasn't given up on his relationship with Selena. He supposedly told them there's "nothing" going on with Barbara, and he's confident he can win Gomez back since they've split before and always make up.
As for Selena, she's lovely and seems pretty sane, so she'll probably be just fine. But if she ever wants to blow off a little steam, she can always get one of those Bieber sex dolls -- and then use it as a piñata.