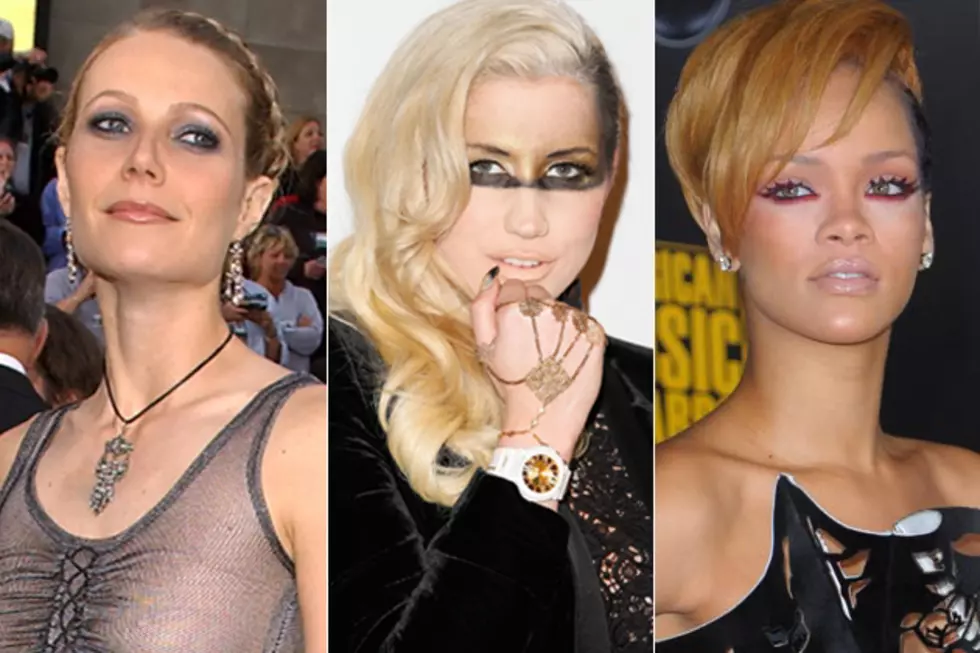 10 Celebrity Makeup Fails
Frank Micelotta / Imeh Akpanudosen / Jason Merritt, Getty Images
Celebrities pay big bucks to retain stylists and makeup artists -- but judging by these cosmetic-related fails, a few of those mavens deserve a serious pink slip.
Several of these aren't horrific, per se, but they're startling enough to ruin what could've otherwise been a lovely look. Mixed in with some cartoonish faces you'll see more subtle things like self-tanner overdoses, splotchy foundation, and wax-like visages, not to mention false lashes unnecessarily made of animal fur.
It just goes to show that even some of the wealthiest, most beautiful women in the world can fail miserably when it comes to makeup.