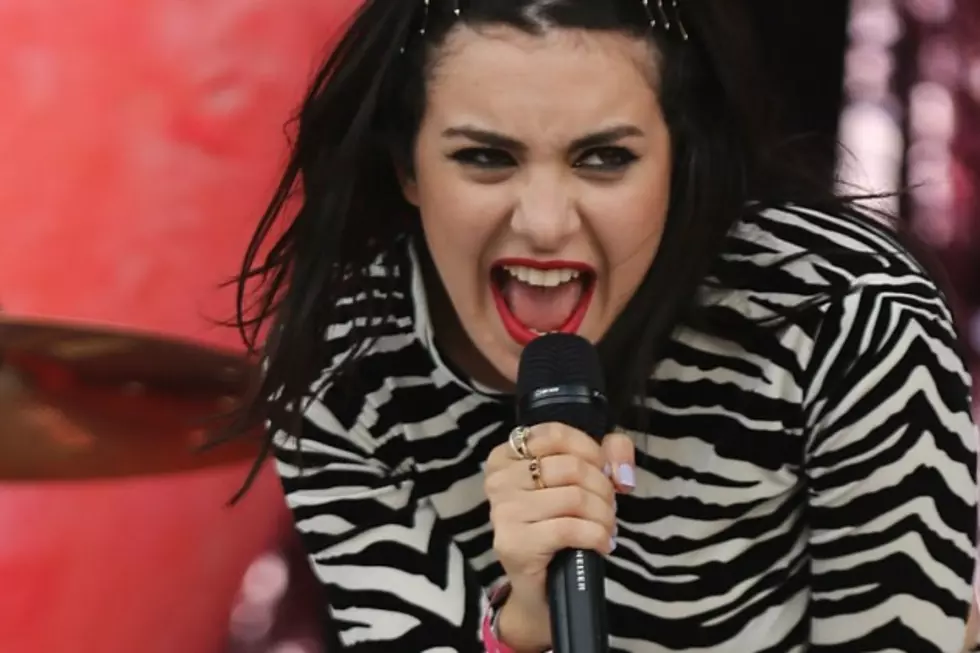 Charli XCX Washes Clothes With Vodka, Beats Hangovers With Sushi
Tim P. Whitby, Getty Images
You might rely on bleach or stain-removing sticks to get your whites whiter, but when it's laundry day for Charli XCX, she turns to a different cleaning agent:
Vodka.
The "Boom Clap" singer, who'll soon hit the road with Jack Antonoff's Bleachers, told i-D in an interview published today (July 8) that the spirit puts Tide and Clorox to shame when her stage clothes are in need of a wash.
"We use it on our stage outfits, it kills the bacteria and that's what makes sweat linger," she said. "You spray it, hang it up and it dries. Try It."
Charli said vodka also happens to be her favorite drink when she's on tour (paired with a Pop-Tart canape, of course), and that when she's had a bit too much, and wakes up with a hangover, she's got a unique remedy.
"Oh mine are terrible, I just have to vomit all day and stay in a dark room," she said. "I can do sushi, sushi's actually good on a hangover." We'll take your word for it!
And as far as the pop act's music is concerned, she says she's a little bit tired of her most recent album, Sucker ("Oh I've been over it since we released it," she shared), but can't wait to press forward with a new sound.
"It's going to be so different from the last album," she explained. "It's going to be the most pop thing, and the most electronic thing I've done. I started working in that way quite naturally, it just happened."
What do you think of Charli's routine, and are you excited to hear some new material? Be sure to check out the Charli and Jack Do America tour dates to see if she'll hit a stage near you this summer!
Whoops! See some unfortunate celeb wardrobe malfunctions: