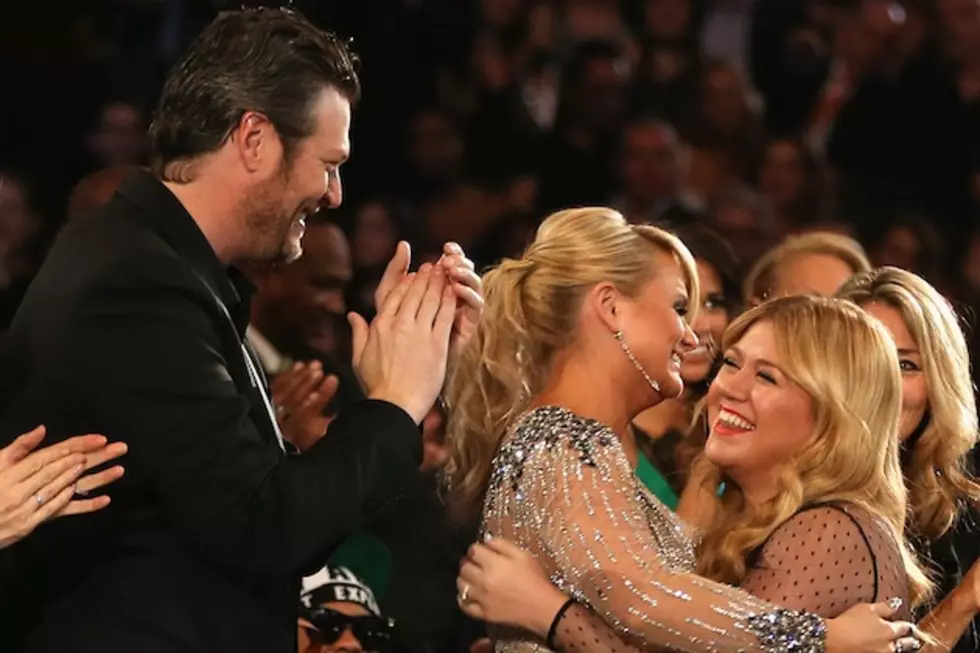 Blake Shelton Will Officiate Kelly Clarkson's Wedding and the Level of Adorable is Killing Us
Christopher Polk, Getty Images
In "so adorable we feel the need to hug a basket full of puppies" news, Blake Shelton will officiate and sing at Kelly Clarkson's upcoming wedding. (We didn't know you could hire him for these sorts of things.)
Unfortunately, that's all the info we know thus far about the nuptials.
Shelton will be marrying Clarkson to Brandon Blackstock, whom he convinced to speed up popping the question already to Kelly, which would certainly explain why he's the right man to make things official between them.
According to Shelton, "I told Brandon, man, you need to grow up and figure out that you need to marry this girl. I am going on the record saying, I will do the music at the wedding or whatever you want to do, I'll be that guy. I will play for four hours if I have to, cause you need to get your head out of your ass and ask that girl to marry you."
Basically, Shelton was their fairy godmother and, in a fitting turn of events, will be the one announcing the happy couple as man and wife.
We predict there won't be a dry eye (or pant suit) in the house.