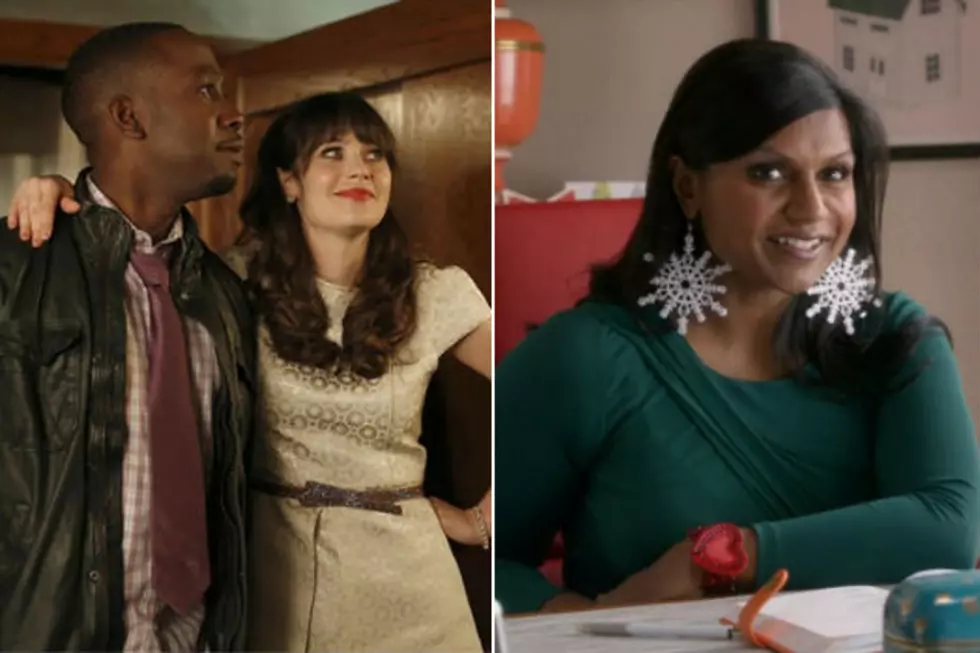 The Best of TV This Week – GIFapalooza
FOX (2)
We may have had less TV to enjoy this week, but we've doubled down on the best GIFs from 'The Mindy Project' and 'New Girl' to make up for it.
'New Girl'
Nick illustrates his terrible lapdance moves.
This is the way everyone should be dumped. Though maybe don't call the other person a honky.
Not just you, Nick Miller. We're all guilty of the same.
Jess isn't even drunk and she's showing us why it's best to drink at home instead of going out to parties.
'The Mindy Project'
Mindy gets the holiday spirit started with a little chair-dancing.
This is the greatest plan EVER. Maybe if I tell my mom that I have this agreement with someone, she'll stop bothering me about grandchildren.