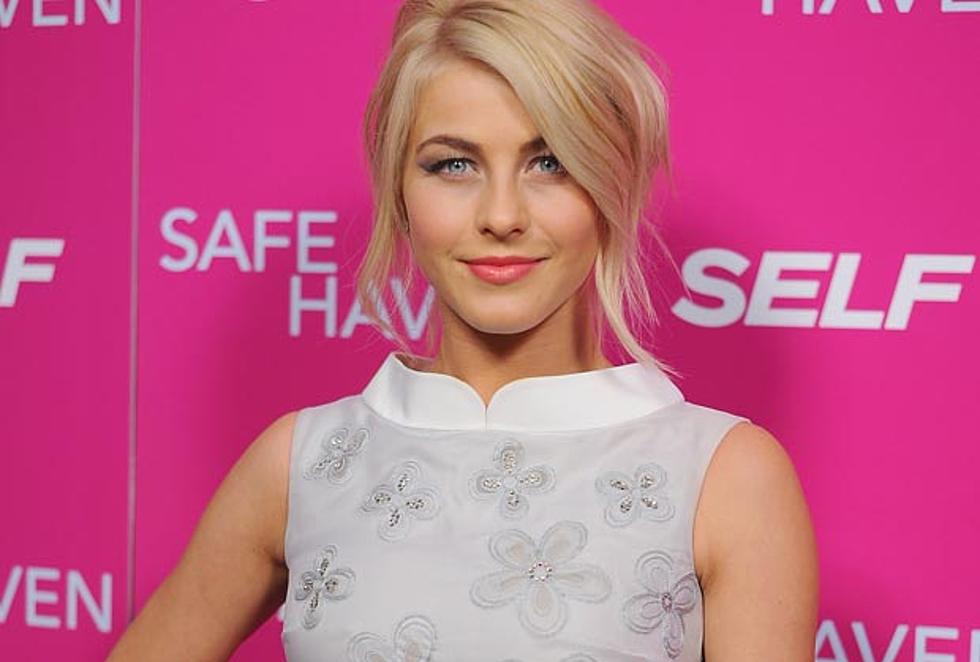 WTF Is She Wearing: Julianne Hough at the NYC 'Safe Haven' Premiere [PHOTOS]
Dimitrios Kambouris, Getty Images
Julianne Hough has had a string of hits on red carpets lately, namely at the Golden Globes and the People's Choice Awards last month -- so we were flabbergasted when she turned up in a skirt and pants at the New York City premiere of her new film 'Safe Haven' last night (Feb. 11).
We get that it's bitterly cold in NYC right now and that the Northeast just dealt with a blizzard that was not-so-lovingly nicknamed "Snowmageddon," but a pair of tights wouldn't do?
The whole skirt-over-pants look is very much a Fashion 101 Don't, especially when the pants are tailored floods. The only good thing about the length of the slacks is that they show off her sexy mirrored heels.
Hough's Georges Hobeika Couture outfit has a pretty pattern and a champagne hue, but the mixing of bottoms falters. Was she really that wishy-washy and couldn't decide between pants and a skirt so she just decided to go with both?
It's a shame when someone as lovely as Hough misses the mark completely as she did with this look. If she'd ditched the pants, this would have been a winner. The detailing on the breast panel and the skirt is so delicate and pretty, but the whole look is taken down a notch with the old man trousers.