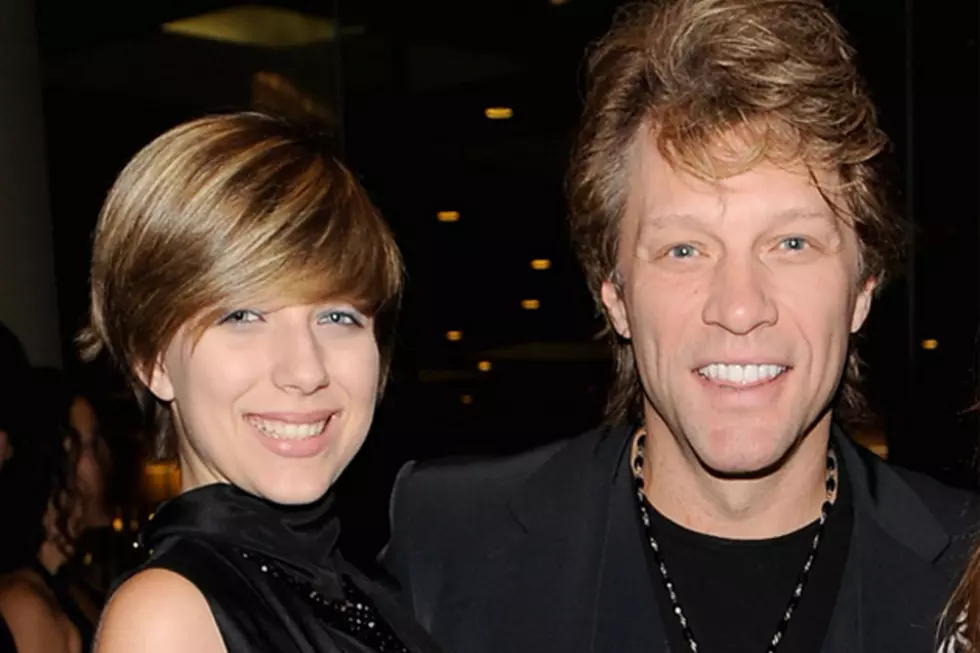 Jon Bon Jovi's Daughter Stephanie Arrested After Possible Heroin Overdose [UPDATED]
Larry Busacca, Getty Images
Stephanie Rose Bongiovi, the 19-year-old daughter of Jon Bon Jovi, was arrested at Hamilton College in upstate New York on Wednesday morning after an alleged heroin overdose.
TMZ reports that Kirkland Police Department officers responded to a possible heroin overdose call made from Bongiovi's dorm room. She was unconscious when first responders arrived on the scene.
She's hospitalized and okay now, but after a thorough search, police found pot, drug paraphernalia and a "small quantity" of heroin, and Stephanie was promptly arrested for "possession of a controlled substance, possession of marijuana and criminally using drug paraphernalia." Which -- on the plus side -- are all misdemeanors.
Also arrested was 21-year-old fellow Hamilton student Ian Grant, who faces one count of criminal possession of a controlled substance. Both he and Stephanie were eventually released from custody and will have to appear in court at a later date.
This is where we were going to make a "bad medicine" joke, but that would probably be in poor taste. Despite appearances to the contrary, even we have boundaries. (SHUT UP WE DO.)
Instead, we'll just say that Hamilton College released the following statement:
"In addition to violating state law, the actions alleged to have been committed by the students violate [our] policy. The college is cooperating with the police investigation. Our first concern is always for the safety of our students. Out of respect for the privacy of our students and in accordance with federal regulations we do not discuss individual health or disciplinary matters."
UPDATE: On Nov. 15, the charges against both Stephanie and Ian were dropped under a New York "Good Samaritan" law that exempts people from possession charges if they sought help for somebody experiencing a "drug or alcohol overdose or other life-threatening medical emergency," and also exempts the person receiving that help.