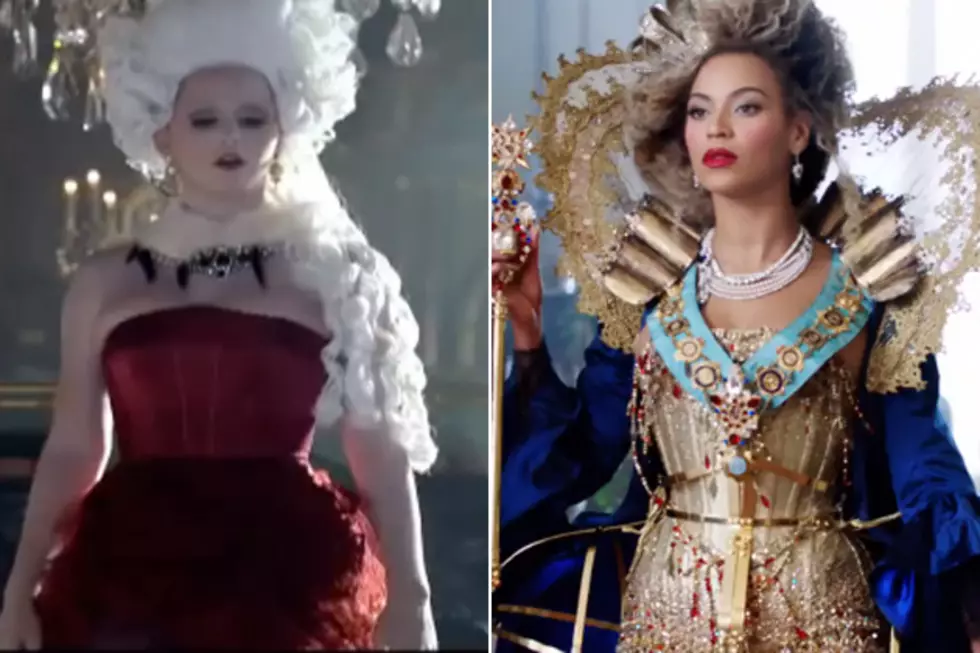 Did Katy Perry Bite Off Beyonce in Her New Fragrance Ad? [VIDEOS]
YouTube (2)
Katy Perry has long been a vocal fan of classic rock legends Queen, even paying homage to the band with the name of her latest fragrance, Killer Queen.
However, she apparently also paid homage to someone else, according to the Beyhive: Queen Bey herself, Beyonce.
Perry released teasers for her Killer Queen commercial, because, you know, commercials for commercials are a thing now, especially if you're completely commercial as an artist. And in the teasers, she rocks a Marie Antoinette-style wig and "royalty" garb that looks like it's from a Leg Avenue clearance rack.
The clips immediately drew ire from Beyonce fans, who felt that Perry was ripping off of King Bey, who addressed her musical royalty in ads for the Mrs. Carter Show Tour long before Perry's latest scent made any kind of a whiff on anyone's radar.
However, historically speaking, Perry and Bey are channeling different eras from different countries: Perry's strikingly cheap-looking wig (seriously, are those cotton balls? And where are her eyebrows?) looks to be from Antoinette in France, while Bey paid homage to Elizabeth I of England.
Plus, Madonna kind of did all of this first anyway.
Watch Beyonce's Mrs. Carter Show Ad