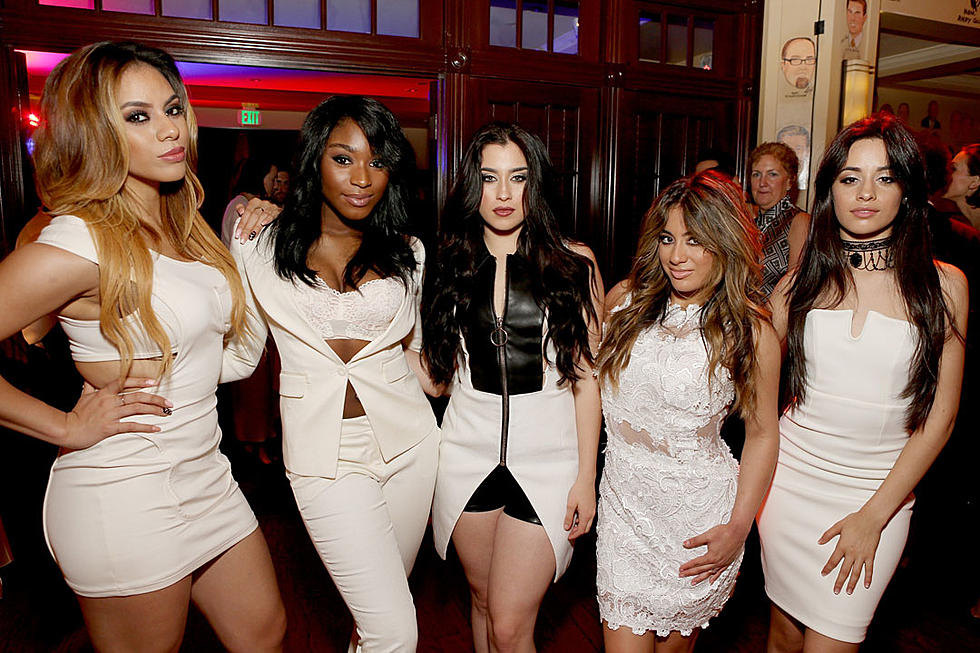 Fifth Harmony Give Harmonizers the Hits on 'TODAY'
Jesse Grant, Getty Images
Fifth Harmony thrilled their Harmonizers — and probably won over a few new ones — in a live New York City performance on Today this morning (July 10).
The band was introduced by star members of the World Cup-winning U.S. women's soccer team, Abby Wambach and Hope Solo, and the five stomped right into their Top 20 hit, "Worth It." Well, first they stood in front of a barricade, twirling their hair and stage chatting faux-casually, but then they stomped into "Worth It."
Ally Brooke Hernandez, Normani Kordei, Dinah Jane Hansen, Camila Cabello, and Lauren Jauregui nailed the choreography (especially Lauren, *coughFAVORITE!*cough] and it was particularly satisfying to see it performed with a real-live saxophonist. And the dance party with Harmonizers around the one-minute mark might be the best part.
The ladies wound their way past screaming fans and ended up onstage, where they performed another Reflections banger, "BO$$," after several minutes of quality 5H banter. If we're all lucky, one day Michelle Obama will run for elected office and we'll get to hear this as her (obvious) campaign theme song choice.
The three finished with "Like Mariah," which samples Carey's 1996 hit, "Always Be My Baby." A teeny-tiny bit disappointed that we got no "Sledgehammer," but they brought everything they had to the number, and it was likely the first time many viewers had heard the slightly-deeper album cut.
Let us know your thoughts on the performance — and which song was your favorite — in the comments below.
Fifth Harmony, From 'The X-Factor' Through Today