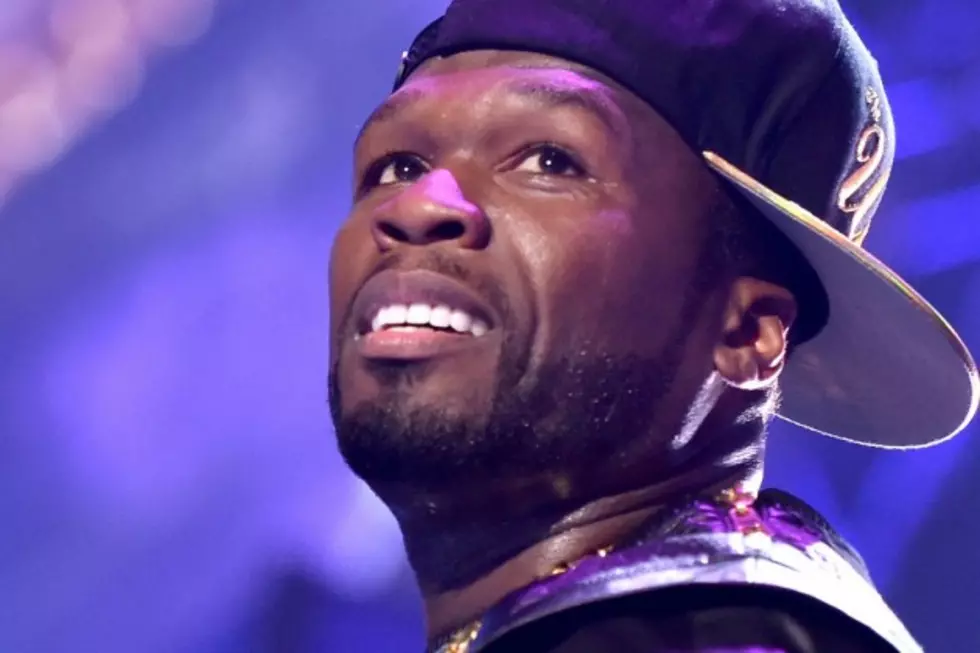 50 Cent Jokes About Bankruptcy, Says 'You Don't Have to Worry'
Kevin Winter, Getty Images
In "How We Do," 50 Cent famously claimed, "I put Lamborghini doors on that Escalade," but these days, it looks like his choice of automobile is a bit more modest.
The rapper, who filed for chapter 11 bankruptcy on Monday (July 13), posted a photo to Instagram yesterday (June 14), in which he brushes off the notion that he's in dire straits. "Times are hard out here LMAO," the rapper, whose real name is Curtis Jackson, captioned the shot below, in which he's dressed to the nines but standing beside a compact car. And if the picture didn't drive home the point that he's doing fine, he told E! News verbatim "You don't have to worry."
"Walt Disney has filed bankruptcy before, Donald Trump has filed bankruptcy," he also told the site. "It means you're reorganizing your finances, but it does stop things from moving forward that you don't want moving forward."
And, amid news that Jackson was ordered to pay $5 million to a woman who accused him of leaking her sex tape, he added he "doesn't want to be the bullseye."
"I don't want everybody to pick me as the guy that they just come to [with] astronomical claims," he insisted. "I'll take the precautions that any other good business person would take in this situation."
What do you think—is 50 right to brush off criticism and speak so cavalierly, or is his recent state of finances nothing to joke about?
Look back at 100 hip-hop facts you may not have known: